Pro-Nox is a safe, easy-to-administer blend of nitrous oxide (also called laughing gas) and oxygen that can be used to reduce nervousness or anxiety before undergoing medical treatment. Nitrous oxide has been used before and during medical procedures for centuries. It relieves fear while allowing the patient to recover quickly without feeling dizzy or intoxicated. Pro-Nox is not associated with uncomfortable side effects commonly associated with other types of anesthesia or analgesics. Pura Vida Body & Mind Spa, located near Jacksonville, FL, is proud to offer Pro-Nox to area patients who are planning to undergo aesthetic treatments but may be anxious.
Book Now
Am I A Candidate for Pro-Nox?
Any healthy adult seeking relief from temporary, situational anxiety is a great candidate for Pro-Nox. Services that can be paired with Pro-Nox for a more pleasant experience include:
Neurotoxins and wrinkle relaxers such as BOTOX®, Dysport®, and XEOMIN®
Dermal Fillers like JUVEDERM® and Restylane®
Nonsurgical Body Contouring procedures such as Fat Reduction, Brazilian Butt Lift, and Mommy Makeover
Skin Rejuvenation treatments like Microneedling and Chemical Peels
Reviews
"Brianna did a wonderful facial for me today. I would definitely recommend her and Pura Vida."
- B.D. /
Other /
Sep 29, 2023
"I had an amazing experience! So informative and welcoming!"
- K.J. /
Google /
Sep 28, 2023
"One of the best facials I have ever had. Amazing service!!"
- C.M. /
Google /
Sep 21, 2023
"I got a massage from Stacy and she did a phenomenal job and was very professional. Following shortly from the massage I got a DiamondGlow Facial by Brianna. She did a fantastic job, my skin was glowing after the facial. The room had a great scent and I have to say for the grand finally of the facial adding the lip balm was a very nice touch. Brianna this is a very creative signature touch!!! Ladies great job!!! Thank you."
- M. /
Google /
Sep 21, 2023
"I had a DiamondGlow facial with Brianna yesterday and WOW! She was great! The music, the scents, the entire process was so relaxing and calm. I left with my skin hydrated and glowing! Can't wait to see her again next month!"
- W.L. /
Google /
Sep 20, 2023
Previous
Next
Pro-Nox is administered via a patient-controlled, hand-held inhaling device. The nitrous oxide and oxygen blend takes effect within a few breaths to immediately relieve anxiety. Pura Vida patients control the administering of their Pro-Nox throughout their sessions. Once the treatments are complete, the anesthesia will wear off in minutes, allowing you to drive yourself home safely and without impairment.
What Should I Expect After Using Pro-Nox?
Pro-Nox is so popular because it works quickly, wears off without side effects, and is not associated with dangerous or inconvenient side effects. Within minutes of your last few breaths of the nitrous oxide, the product will wear off, leaving you feeling absolutely normal. You can safely drive yourself home or back to work and can continue your daily activities as planned.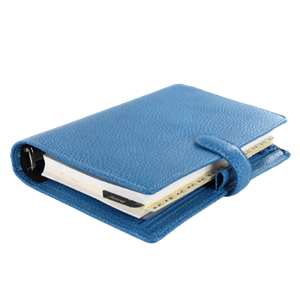 Curb Anxiety While Improving Your Look
If fear and anxiety have held you back from scheduling your aesthetic services, Pro-Nox is for you. We are proud to offer a safe and effective solution that will keep you calm and comfortable during your services without leaving you feeling groggy or unsafe. Schedule a visit to our Fleming Island, FL practice, or call to speak with a member of the Pura Vida team to learn more about Pro-Nox.