What is the Myers' Cocktail?
When you're feeling down and you need a little pick me up for your health, one of the best solutions is often the Myer's cocktail. This helpful blend of vitamins, nutrients, and antioxidants can be incredibly beneficial for patients with weakened immune systems, low energy levels, poor hydration, hangover symptoms, depression, or anxiety. Our experienced staff at Pura Vida Body & Mind Spa can tailor this treatment precisely to the needs of our patients in order to ensure they receive the maximum benefit when they visit our med spa in Jacksonville, FL.
Reviews
"Fantastic services. Wanna look younger? Try this spa."
- J.B. /
Facebook /
Feb 27, 2019
"Saturday I had my third visit to Pura Vida. Sherrida Ayabarreno Preformed my service. After my last facial she recommended the Salt rather than the Diamond, which I had gotten the previous two times. She was 100% right. She understood my skin type and with my skin being a little more in the oily side, this was the perfect recommendation. My skin is brighter, but not shinier. My skin has not been this soft and smooth in years. Sherrida Ayabarreno Was not only knowledgeable, she is so personable. Made me feel welcome from the moment I walked through the door. Created a comfortable and relaxing experience. I can't want for next months appointment. Margo Whyte Fleming Island"
- Anonymous /
Other /
Aug 23, 2022
"The setting in the spa is peaceful and relaxing. The whole team is attentive and knowledgeable. Every service I've received I have been extremely satisfied with! Salt facials make my skin look and feel amazing. Brittany has been amazing both with her knowledge and experience with tox and fillers. She asks alot of questions on the look your wanting and she makes it happen."
- N.N. /
Facebook /
Aug 20, 2022
"Such a relaxing visit to the Salt Cave- Halotherapy at Pura Vida! Having recently recovered from a sinus infection, the session was both relaxing and healing!"
- A.E. /
Facebook /
Aug 16, 2022
"I went and got lip fillers from Brittany! She was so kind along with everyone else at the spa! I felt extremely comfortable and informed, I can't wait to go back! My results were amazing!"
- L.W. /
Google /
Aug 11, 2022
Previous
Next
How Does the Myer's Cocktail Work?
Once patients are brought back into one of our private treatment rooms, we'll have them sit down while we disinfect their arm and insert a small IV. At this point, we'll start the IV drip for the Myers' cocktail, which is typically made up of vitamin C, B-complex vitamins, vitamin B12, calcium, magnesium, zinc, glutathione, and saline solution. However, these additions, as well as their amounts, can be altered in order to address a patient's specific needs. Often, patients will begin to notice the benefits of the treatment before it is even over with results lasting for up to 72 hours.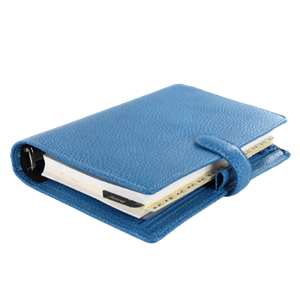 The Myer's cocktail is a quick and easy way to provide yourself with a little spark when you're not feeling your best. Contact Pura Vida Body & Mind Spa today to schedule your appointment at our facility in Jacksonville, FL. Our staff is completely dedicated to finding a solution to whatever is keeping you from feeling your absolute best.