What is the Myers' Cocktail?
When you're feeling down and you need a little pick me up for your health, one of the best solutions is often the Myer's cocktail. This helpful blend of vitamins, nutrients, and antioxidants can be incredibly beneficial for patients with weakened immune systems, low energy levels, poor hydration, hangover symptoms, depression, or anxiety. Our experienced staff at Pura Vida Body & Mind Spa can tailor this treatment precisely to the needs of our patients in order to ensure they receive the maximum benefit when they visit our med spa in Jacksonville, FL.
Reviews
"Fantastic services. Wanna look younger? Try this spa."
- J.B. /
Facebook /
Feb 27, 2019
"This week I had my 2nd salt facial with Andrea and it was amazing! Not only does my skin feel and look fabulous, Andrea is the best, she is so sweet and knowledgeable, she goes over everything she is doing and makes me feel so comfortable! Thank you so much Andrea and I can't wait to see you next month!!"
- C.T. /
Google /
May 26, 2023
"Carly was great! I got a Diamond Glow facial and it was worth every penny. Being just 2 months postpartum she worked with me to make sure the products she used were both safe for breastfeeding and also met the needs of my current skin challenges. My skin felt and looked great afterwards!"
- T.G. /
Google /
May 26, 2023
"Had an incredible first time experience at Pura Vida thanks to Mikaella. Not only was the environment pristine, welcoming and relaxing but she helped melt away all the pain and stress of the day. I ended up coming on a Tuesday but apparently every Monday is unlimited mimosas with every service which I feel like might sway some of you to venture out and explore this beautiful facility. But even if it's not a Monday definitely stop by and get a massage from Mikaella. The best investment we can make is in ourselves and she made it entirely worth it. Excited to finish out the week more relaxed and without all the knots and pain I started it out with. Thankful to have such a gem in Fleming Island and excited to support our local businesses."
- C.H. /
Google /
May 24, 2023
"Front office and help staff were so friendly and polite and Brittany did an amazing job on first-time lip fillers for me 😍"
- M.M. /
Google /
May 19, 2023
Previous
Next
How Does the Myer's Cocktail Work?
Once patients are brought back into one of our private treatment rooms, we'll have them sit down while we disinfect their arm and insert a small IV. At this point, we'll start the IV drip for the Myers' cocktail, which is typically made up of vitamin C, B-complex vitamins, vitamin B12, calcium, magnesium, zinc, glutathione, and saline solution. However, these additions, as well as their amounts, can be altered in order to address a patient's specific needs. Often, patients will begin to notice the benefits of the treatment before it is even over with results lasting for up to 72 hours.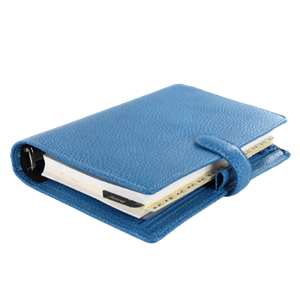 The Myer's cocktail is a quick and easy way to provide yourself with a little spark when you're not feeling your best. Contact Pura Vida Body & Mind Spa today to schedule your appointment at our facility in Jacksonville, FL. Our staff is completely dedicated to finding a solution to whatever is keeping you from feeling your absolute best.