What Is the Alleviate IV Infusion?
If you struggle with pain that can be associated with your monthly cycle, Pura Vida Body & Mind Spa offers the Alleviate IV Infusion therapy to relieve even the strongest of symptoms. Specifically designed to help our patients maintain their normal lifestyle during their cycle, the Alleviate IV Infusion compounds multiple vitamins and minerals in a high concentration to address PMS symptoms and complaints. Our Pura Vida team can manage headaches, cramping, low back pain, bloating, and even irritability with Alleviate IV Infusion. If you are looking for answers for addressing your PMS symptoms and getting your life back in the swing of things at all times of the month, contact our Fleming Island, FL office to schedule your therapy today.
Who Is An Ideal Candidate for The Alleviate IV Infusion?
Alleviate IV Infusion is designed to address PMS symptoms. If you have tried traditional treatment for PMS symptoms with little to no relief, our concentrated blend of vitamins and minerals may be what your body needs to reduce discomfort during this time. Symptoms addressed by this blend include:
Lower back pain
Bloating
Indigestion
Abdominal cramps
Mood swings
Headaches
Reviews
"Fantastic services. Wanna look younger? Try this spa."
- J.B. /
Facebook /
Feb 27, 2019
"Saturday I had my third visit to Pura Vida. Sherrida Ayabarreno Preformed my service. After my last facial she recommended the Salt rather than the Diamond, which I had gotten the previous two times. She was 100% right. She understood my skin type and with my skin being a little more in the oily side, this was the perfect recommendation. My skin is brighter, but not shinier. My skin has not been this soft and smooth in years. Sherrida Ayabarreno Was not only knowledgeable, she is so personable. Made me feel welcome from the moment I walked through the door. Created a comfortable and relaxing experience. I can't want for next months appointment. Margo Whyte Fleming Island"
- Anonymous /
Other /
Aug 23, 2022
"The setting in the spa is peaceful and relaxing. The whole team is attentive and knowledgeable. Every service I've received I have been extremely satisfied with! Salt facials make my skin look and feel amazing. Brittany has been amazing both with her knowledge and experience with tox and fillers. She asks alot of questions on the look your wanting and she makes it happen."
- N.N. /
Facebook /
Aug 20, 2022
"Such a relaxing visit to the Salt Cave- Halotherapy at Pura Vida! Having recently recovered from a sinus infection, the session was both relaxing and healing!"
- A.E. /
Facebook /
Aug 16, 2022
"I went and got lip fillers from Brittany! She was so kind along with everyone else at the spa! I felt extremely comfortable and informed, I can't wait to go back! My results were amazing!"
- L.W. /
Google /
Aug 11, 2022
Previous
Next
How Does the Alleviate IV Infusion Work?
Alleviate IV Infusion combines a potent blend of hydroxo B12, magnesium chloride, calcium chloride, and other b-complex vitamins to promote healthy muscle strength, blood, nerve, and cell functioning, energy, immune function, and more. While you relax in one of our treatment rooms, the potent combination of vitamins and minerals will be administered via drip, generally over about 30 minutes. You will be free to continue with your normal day-to-day activities or to enjoy another selection from our spa at the end of your treatment.
What Should I Expect Following An Alleviate IV Infusion?
Following your Alleviate IV Infusion therapy, you should notice a steady decline in your symptoms over the next 4 – 6 days. The IV technology allows our team to administer these vitamins and minerals directly into your bloodstream, yielding a much faster absorption than ingested vitamins via supplements or food. If you have any questions or concerns following treatment, our Pura Vida team is available to help.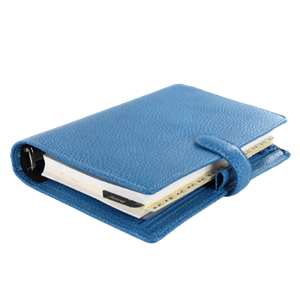 Reduce PMS Symptoms and Feel Better
Here at Pura Vida Mind & Body Spa, we understand how debilitating the regular rhythms and cycles of your body can feel. We are happy to offer IV Infusion therapies to help our patients look and feel their best at all times of the month. Call our office, which is located in the greater Jacksonville area, to set up your infusion therapy today.