Vitamin B12 is a nutrient that helps keep the body's nerve and blood cells healthy. When not enough of this vitamin is present within the body, it can lead to extreme fatigue. Thankfully, at Pura Vida Body & Mind Spa, our skilled team offers Vitamin B12 injections as a way to give our patients increased energy, as well as to speed up their metabolism. A great option if you are or believe you may be deficient in Vitamin B12, these injections are quick, easy, and can help you feel more motivated to take on the day.
If you want to know for sure whether you are Vitamin B12 deficient, we also offer Micronutrient Blood testing. Contact our 5-Star, award-winning medical spa located in Fleming Island, FL today to learn more or to schedule your B12 injection.
Vitamin B12 Injections Reviews
"I've be been to Pura Vida for B-12 shots Recently and was really impressed with their beautiful spa!! I was so excited about getting a gift card for my birthday from my husband! I came in for a Hydrafacial today and Melissa Googe was my Aesthetician she was FABULOUS!! She was very informative and educated me on all the state of the art services Pura Vida offers and what meets my specific needs. I left the spa feeling relaxed, glowing and with some goodies for my skin❤️ I'm looking forward to my next treatment!! Thank you, Melissa!!!"
- E.R. /
Google /
Jan 23, 2021
"My absolute favorite place to be - Julie, Melissa, Brittany, Jules and the entire staff is wonderful. I started my personal journey of investing in myself here and I couldn't be happier with all of my results. Thank you ladies so very much for your expertise, guidance and love!! XOXO!"
- K.C. /
Yelp /
Jul 23, 2021
"Beautiful atmosphere, very friendly, courteous staff"
- N.M. /
Google /
Mar 04, 2021
"Just had my first hydra facial, IV vitamin infusion and B12 shot at Pura Vida and I and my skin look and feel GREAT!"
- N.A. /
Google /
Jan 01, 2021
"I got my first IV Glutathione and vitamin C therapy today and had a wonderful experience! Jules was so helpful and knowledgeable about the different IV options and helping me decide what my best option was based on how I felt. The environment is very clean and relaxing. I already feel like I'm thinking clearer and I'm more energized. I can't wait to go back in two weeks for my next infusion! They offer a wide variety of IV cocktails. If you're trying to avoid a cold, hangover, lift the post Covid brain fog, or just optimize your body for energy and health, I highly recommend this place!"
- B.M. /
Google /
Jan 21, 2021
Previous
Next
Do I have a Vitamin b12 Deficiency?
B12 deficiencies can be incredibly hard to identify as the symptoms are very broad and can affect different people in different ways. However, as B12 is traditionally derived from animal-based products, vegetarians and vegans often find themselves at a greater risk of a deficiency. Additionally, those who are elderly, abuse alcohol, have had gastric bypass surgery, or have certain illnesses may find themselves with a B12 deficiency due to their body's inability to efficiently absorb nutrients. Typically, symptoms of a B12 deficiency include:
Stress
Lethargic behavior
Weakness
Memory loss
How Do B12 Injections Work?
Once you've arrived at our office, we'll lead you to one of our private treatment rooms before conducting a quick evaluation of your general health. If you are found to be an appropriate candidate for Vitamin B12 supplementation, we will give you a quick intramuscular injection, which will release the nutrient directly into your bloodstream. As such, you should start to notice its effects within only a few days.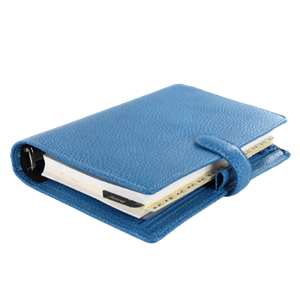 Vitamin B12 deficiencies can make it incredibly hard to function throughout your day. Fortunately, our team at Pura Vida Body & Mind Spa are incredibly experienced in identifying and treating this problem for patients of all ages. Contact our office in Fleming Island, FL today to learn more about this or any of our other treatments.