What Is Tri-Immune Boost?
While patients often rely on drug store oral supplements to ward off illness, Pura Vida Body & Mind Spa offers an alternative intramuscular (IM) option to yield the fastest possible absorption and outcome. Our Tri-Immune Boost is an immunity formula designed to target critical areas of defense, consisting of minerals and antioxidants in a highly concentrated formula that supports the body's immune response. This IM option is ideal if you hope to prevent sickness or strengthen a weakened immune system. Contact our Fleming Island, FL today to schedule your Tri-Immune Boost and reach the healthiest version of you.
Who Is An Ideal Candidate for Tri-Immune Boost?
Tri-Immune Boost IM therapy is ideal for patients needing immune system support, whether for preventative or reactive reasons. Patients who struggle with increased or chronic inflammation benefit from the anti-inflammatory properties, including those who are healing or recovering from an illness or injury. This blend optimizes the body's cellular function by strengthening healthy cells, leading to an increase in balance and nutrient absorption in your body.
Reviews
"Fantastic services. Wanna look younger? Try this spa."
- J.B. /
Facebook /
Feb 27, 2019
"Saturday I had my third visit to Pura Vida. Sherrida Ayabarreno Preformed my service. After my last facial she recommended the Salt rather than the Diamond, which I had gotten the previous two times. She was 100% right. She understood my skin type and with my skin being a little more in the oily side, this was the perfect recommendation. My skin is brighter, but not shinier. My skin has not been this soft and smooth in years. Sherrida Ayabarreno Was not only knowledgeable, she is so personable. Made me feel welcome from the moment I walked through the door. Created a comfortable and relaxing experience. I can't want for next months appointment. Margo Whyte Fleming Island"
- Anonymous /
Other /
Aug 23, 2022
"The setting in the spa is peaceful and relaxing. The whole team is attentive and knowledgeable. Every service I've received I have been extremely satisfied with! Salt facials make my skin look and feel amazing. Brittany has been amazing both with her knowledge and experience with tox and fillers. She asks alot of questions on the look your wanting and she makes it happen."
- N.N. /
Facebook /
Aug 20, 2022
"Such a relaxing visit to the Salt Cave- Halotherapy at Pura Vida! Having recently recovered from a sinus infection, the session was both relaxing and healing!"
- A.E. /
Facebook /
Aug 16, 2022
"I went and got lip fillers from Brittany! She was so kind along with everyone else at the spa! I felt extremely comfortable and informed, I can't wait to go back! My results were amazing!"
- L.W. /
Google /
Aug 11, 2022
Previous
Next
How Does Tri-Immune Boost Work?
This IM therapy works by combining various vital ingredients of healthy immune systems and administering them to our patients in highly concentrated amounts. By isolating and administering these nutrients, we can treat many patient concerns and help our patients achieve their body's peak immunity. Your treatment will be provided while you relax comfortably in one of our treatment rooms. You can elect to have Tri-Immune Boost as a standalone treatment to combine it with other blends for optimal results.
What is the formula comprised of?
The Tri-Immune Boost is a power-packed blend of Glutathione, Ascorbic Acid, and Zinc. Glutathione, an amino acid, is a crucial component of a robust immune system. Ascorbic Acid, known as Vitamin C, contains a powerful antioxidant that supports a host of immune and cellular functions. Zinc is a mineral that helps the body heal from infections and wounds. Combining these three essential immunity builders helps this therapy address many health concerns.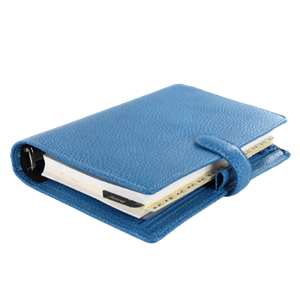 Supercharge Your Immune System
If you'd like to boost your immune system, decrease inflammation, accelerate healing, or improve your overall wellness, reach out to our Fleming Island, FL office today, near Jacksonville, FL. Our award-winning facility prides itself on offering a holistic range of services to help our patients look and feel their best. Schedule your Tri-Immune Boost today and let our Pura Vida team help you build, maintain, and enjoy a healthy immune response.