The process of using salt as a healing agent has been around for thousands of years, often associated with the ancient Greeks. Today we can still reap the benefits from sodium chloride, the two atoms that make up the salt molecule. Salt is an integral part of our life, regulating water intake, circulation, nervous and respiratory system, muscle contractions, and more within the body. In addition, salt also has external healing benefits, offering a noticeable improvement to skin afflictions such as eczema, rashes, psoriasis, dry skin due to its ability to replenish and trap moisture in the skin. It is also thought to be a great stress reliever and mood booster. Because of all of these wonderful benefits, we offer salt therapy sessions at Pura Vida Body & Mind Spa in our Salt Cave, designed specifically for healing and relaxation. If you would like to learn more about these treatments or schedule an appointment, you can call our Fleming Island, FL medical spa today.
You will be a good candidate for salt therapy sessions if:
You have skin afflictions such as eczema, dry skin, acne, psoriasis, or others
You have respiratory issues such as asthma or sinus troubles
You are looking for a great way to de-stress, relax, and boost your mood
Salt Therapy Sessions Reviews
"First let me say that the place is lovely. The entry to the spa  is very calming and  the employees were very friendly and it was also very clean. I have been to quite a few salt caves in my life in different States and I would have given this five stars except for a few different things:The salt machine is extremely loud.  I don't think I've ever heard one that loud before, it could also be that the room is kind of small and it was very warm in there. Every salt cave I've been to it's more of a darker, dimmed room-it's kind of chilly and you can hear the relaxing music over the machine that was not the case here. I didn't think I was going to like the chairs that they had but they were comfortable enough however every other salt cave that I've been to had actual recliners to make comfort your number one priority so you can relax and actually enjoy all the benefits of the cave.If you don't mind the noise, this may work for you. I do plan on giving them one more shot to see if I can get comfortable this time with the noise and relax.The folks that I was treating for the day enjoyed it as it  was their first time to a salt room.If you'd like to see what I'm talking about look up Himalayan salt cave in Englishtown New Jersey."
- G.E. /
Yelp /
Apr 09, 2022
"First let me say that the place is lovely. The entry to the spa is very calming and the employees were very friendly and it was also very clean. I have been to quite a few salt caves in my life..."
- G.E. /
Yahoo /
Apr 09, 2022
"I recommend the salt therapy at Pure Vida . It is so relaxing and helped my asthma. The staff is very helpful and caring. A great experience at a great place."
- L.W. /
Facebook /
Apr 06, 2022
"Such a relaxing visit to the Salt Cave- Halotherapy at Pura Vida! Having recently recovered from a sinus infection, the session was both relaxing and healing!"
- A.E. /
Facebook /
Aug 16, 2022
"This place is a hidden gem. SO relaxing and beautiful inside. All the services they offer are top notch. I've gotten Botox, micro needling and the diamond glow facial and all have been wonderful. I've signed up for the monthly service and am also able to utilize free brow waxes, their salt room and infrared sauna for free while I'm there. Always turns into a relaxing time and always look forward to my visits."
- S.S. /
Yelp /
May 26, 2022
Previous
Next
During a salt therapy session, you will be taken to our Salt Cave, which is a place designed for you to relax in a temperature-controlled environment and inhale the natural salt-filled air. You will be surrounded by salt on the walls and floor, which will be diffused into the air so you can breathe it in easily. These sessions typically last around 40 minutes at a time. This is created to be a comfortable, stress-free treatment that brings healing to your mind and body.
Studies show that regular salt therapy sessions can yield results in about two weeks if you are receiving these treatments every day. It may take longer to see the benefits if your sessions are less frequent. Over time, respiratory issues should begin to improve and skin should feel more moisturized and have fewer visible blemishes. You should also feel less stressed and more relaxed. You must continue to attend the sessions in order to maintain the benefits.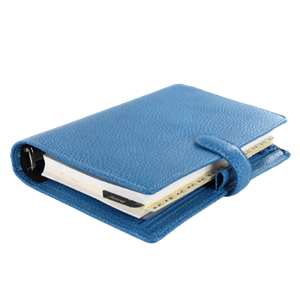 Salt is one of the most crucial elements for the human body to thrive and even continue working properly. Therefore, it is no wonder that using salt as a therapeutic treatment can produce so many wonderful benefits for your body, skin, and mind. You can combat skin afflictions, reduce respiratory issues, and decrease stress by partaking in our relaxing salt therapy sessions at Pura Vida. Call today to find out how to start your treatments.
Related Procedures
Related Posts