The process of using salt as a healing agent has been around for thousands of years, often associated with the ancient Greeks. Today we can still reap the benefits from sodium chloride, the two atoms that make up the salt molecule. Salt is an integral part of our life, regulating water intake, circulation, nervous and respiratory system, muscle contractions, and more within the body. In addition, salt also has external healing benefits, offering a noticeable improvement to skin afflictions such as eczema, rashes, psoriasis, dry skin due to its ability to replenish and trap moisture in the skin. It is also thought to be a great stress reliever and mood booster. Because of all of these wonderful benefits, we offer salt therapy sessions at Pura Vida Body & Mind Spa in our Salt Cave, designed specifically for healing and relaxation. If you would like to learn more about these treatments or schedule an appointment, you can call our Fleming Island, FL medical spa today.
You will be a good candidate for salt therapy sessions if:
You have skin afflictions such as eczema, dry skin, acne, psoriasis, or others
You have respiratory issues such as asthma or sinus troubles
You are looking for a great way to de-stress, relax, and boost your mood
Salt Therapy Sessions Reviews
"I highly recommend the salt room! I've been there 4 times and leave absolutely refreshed! Staff is excellent!"
- J.A. /
Yelp /
Oct 27, 2021
"I highly recommend the salt room! I've been there 4 times and leave absolutely refreshed! Staff is excellent!"
- J.A. /
Yahoo /
Oct 27, 2021
"Went in for salt room session. Jessie you as awesome at settling me in. Hope was great aat check out process"
- R.M. /
Google /
Nov 20, 2021
"From the moment you walk in, the world outside seems to disappear. The ambience & tranquility takes your mind to a place of peace & softness. I highly recommend the salt cave, as well as my PCP, as I have been struggling with 100+ post acute covid symptoms for almost a year now... I am definitely seeing some improvement, after only 2 treatments.... yes, I will be returning... I'd like to thank the staff for an exceptional experience during my journey... updates to follow! Thank you ladies, for a "job" well done."
- H.L. /
Facebook /
Nov 23, 2021
"Beautiful environment, excellent, experienced staff, reasonable prices! Kudos! Keep up the good work!"
- H.A. /
Google /
Nov 20, 2021
Previous
Next
During a salt therapy session, you will be taken to our Salt Cave, which is a place designed for you to relax in a temperature-controlled environment and inhale the natural salt-filled air. You will be surrounded by salt on the walls and floor, which will be diffused into the air so you can breathe it in easily. These sessions typically last around 40 minutes at a time. This is created to be a comfortable, stress-free treatment that brings healing to your mind and body.
Studies show that regular salt therapy sessions can yield results in about two weeks if you are receiving these treatments every day. It may take longer to see the benefits if your sessions are less frequent. Over time, respiratory issues should begin to improve and skin should feel more moisturized and have fewer visible blemishes. You should also feel less stressed and more relaxed. You must continue to attend the sessions in order to maintain the benefits.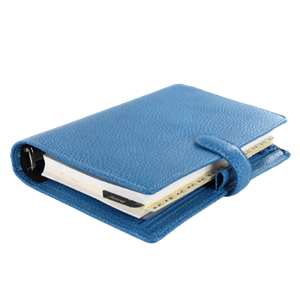 Salt is one of the most crucial elements for the human body to thrive and even continue working properly. Therefore, it is no wonder that using salt as a therapeutic treatment can produce so many wonderful benefits for your body, skin, and mind. You can combat skin afflictions, reduce respiratory issues, and decrease stress by partaking in our relaxing salt therapy sessions at Pura Vida. Call today to find out how to start your treatments.
Related Procedures
Related Posts