The process of using salt as a healing agent has been around for thousands of years, often associated with the ancient Greeks. Today we can still reap the benefits from sodium chloride, the two atoms that make up the salt molecule. Salt is an integral part of our life, regulating water intake, circulation, nervous and respiratory system, muscle contractions, and more within the body. In addition, salt also has external healing benefits, offering a noticeable improvement to skin afflictions such as eczema, rashes, psoriasis, dry skin due to its ability to replenish and trap moisture in the skin. It is also thought to be a great stress reliever and mood booster. Because of all of these wonderful benefits, we offer salt therapy sessions at Pura Vida Body & Mind Spa in our Salt Cave, designed specifically for healing and relaxation. If you would like to learn more about these treatments or schedule an appointment, you can call our Fleming Island, FL medical spa today.
You will be a good candidate for salt therapy sessions if:
You have skin afflictions such as eczema, dry skin, acne, psoriasis, or others
You have respiratory issues such as asthma or sinus troubles
You are looking for a great way to de-stress, relax, and boost your mood
Salt Therapy Sessions Reviews
"The minute you walk in the door and take the elevator up one one floor , the door opens and you know that you are about to experience something extraordinary. Every where you look the senses are greeted with a beautiful decor that is elegant and meant to make you feel so very special. I got to experience the Salt Room and this was truly an awesome experience. I highly recommend you make this a must along with the many other services that are offered. Julie thank you for bringing your vision to Eagle Harbor."
- C.B. /
Facebook /
Jan 27, 2018
"I've been to your new spa twice and on both occasions was greeted warmly and am impressed with the level of customer service. Julie, you have done an amazing job bringing your dream and vision into a reality. The space, the people, the services are awesome! Kathi was so helpful and Amanda very knowledgeable. And my salt therapy was rejuvenating! Can't wait to come back!"
- D.N. /
Facebook /
Jan 30, 2018
"I had the best time w/ my friend at Pura Vida Spa today. The Salt Room is amazing. The most relaxation I've had in a while. Thank you Julie and your wonderful staff."
- D.S. /
Other /
Mar 18, 2018
"This was like a two hour vacay!!! Best day I've had in a long time. Amazing spa, salt room, wine, Jimmy Buffet music...not to mention great company!!!"
- T.P. /
Office Visit /
Mar 18, 2018
"If you are looking for a great new spa to go to, check out Pura Vida Body and Mind Spa in Fleming Island. You will feel instantly welcomed the minute you walk in. A soothing and authentic vibe - the staff is great! You can tell right away everyone involved bringing this space to life really took time to make it something special. I actually feel like a guest rather than a dollar sign...so refreshing! They do not accept tips, so don't take offense if they turn you down... it's not personal. There is a cute boutique area of lovely products you can purchase from natural soaps and skin care to bath salts, candles, and other pretty items. There is a salt room, treatment rooms (i.e. laser & massage), and a lounging area. I was very pleased with the professionalism and "cool girl" personality of Amanda (aesthetician). I feel like I can expect solid skincare advice and treatment recommendations specifically tailored for me (rosacea/acne and tattoo removal). I do have to say, I live near Gate Pkwy/JTB, which can be somewhat of a drive at certain times of the day. And I am sure you can imagine, there are many spas around me (I have tried most of them), but I really like this one. I just schedule my times around rush hour and the drive is easy-peasy!"
- A.L. /
Google /
Mar 05, 2018
Previous
Next
During a salt therapy session, you will be taken to our Salt Cave, which is a place designed for you to relax in a temperature-controlled environment and inhale the natural salt-filled air. You will be surrounded by salt on the walls and floor, which will be diffused into the air so you can breathe it in easily. These sessions typically last around 40 minutes at a time. This is created to be a comfortable, stress-free treatment that brings healing to your mind and body.
Studies show that regular salt therapy sessions can yield results in about two weeks if you are receiving these treatments every day. It may take longer to see the benefits if your sessions are less frequent. Over time, respiratory issues should begin to improve and skin should feel more moisturized and have fewer visible blemishes. You should also feel less stressed and more relaxed. You must continue to attend the sessions in order to maintain the benefits.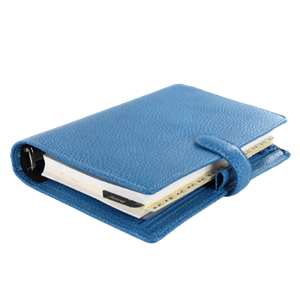 Salt is one of the most crucial elements for the human body to thrive and even continue working properly. Therefore, it is no wonder that using salt as a therapeutic treatment can produce so many wonderful benefits for your body, skin, and mind. You can combat skin afflictions, reduce respiratory issues, and decrease stress by partaking in our relaxing salt therapy sessions at Pura Vida. Call today to find out how to start your treatments.
Related Procedures
Related Posts