What is a Nonsurgical Eyelid Lift?
As we begin to age, you may start to notice drooping and sagging of the eyelids, leading to difficulty seeing correctly and an aged appearance. At Pura Vida Body & Mind Spa in Fleming Island, FL, we proudly offer nonsurgical eye lift procedure options to help correct sagging and provide your desired results. In order to create a more lifted appearance for your eyes, we may recommend a combination of radiofrequency (RF) microneedling, BOTOX®, PlasmaTight®, and/or Upneeq® daily eye drops. After a thorough consultation at our facility, our team can create a personalized nonsurgical eye lift treatment plan that may consist of one or more of these state-of-the-art services. To learn more, contact us in Fleming Island, FL, today to schedule your initial appointment.
Reviews
"Fantastic services. Wanna look younger? Try this spa."
- J.B. /
Facebook /
Feb 27, 2019
"I had the vivie and it was amazing. I hope one day that a lot of women know about this. It really helped me. I was scared at first but I am so glad I had it done. I had it done last year. Jules did a wonderful job. Jules was amazing I would definitely recommend her. There's a lot of women that don't know about this procedure but I believe that all women need to have this done!!!!! Thank you so much Jules for changing my life. Thank you Donna"
- D.M. /
Google /
Mar 14, 2022
"I enjoy going out here every time I go to the salt room or anything I get done very relaxing very enjoyable I would recommend anyone to go there"
- K.M. /
Facebook /
Mar 03, 2022
"I did a salt facial. I wasn't sure want to expect. But my aesthetician walked me through the process and was very knowledgeable."
- C.L. /
Google /
Feb 24, 2022
"Loved my spa experience yesterday with Chrissy She did a Diamond Glow facial and I loved it! My skin looked incredible. Highly recommend Pura Vida Spa for just relaxation and/or other spa services!"
- S.M. /
Google /
Feb 18, 2022
Previous
Next
Is a Nonsurgical Eyelid Lift Right for Me?
A nonsurgical eyelid lift is ideal for individuals that are wanting to correct aging, sagging eyelids without having to undergo the downtime associated with a surgical procedure. Patients desiring a nonsurgical eyelid lift should be in good overall health, have mild to moderate eyelid sagging, and still have good elasticity around the eyes. Within a consultation at our facility, we will be able to determine which treatment(s) will work best to provide your desired results.
How is a Nonsurgical Eyelid Lift Performed?
Once your customized treatment plan has been created, our team will let you know what to expect during your visits to our practice. Some treatments may be provided within the same day, while others may be recommended during follow-up visits. Your nonsurgical eyelid lift plan may include:
RF Microneedling: An innovative treatment that utilizes advanced microneedling technology and RF energy to stimulate a healing response within the skin for a tightened appearance, as well as improved skin tone and texture.
BOTOX: An injectable wrinkle relaxer that helps to stop muscle movement in order to diminish and prevent wrinkles and fine lines.
PlasmaTight: A state-of-the-art skin rejuvenation treatment that uses plasma energy in order to safely create microinjuries across the surface of the skin for the stimulation of healing and collagen and elastin production.
Upneeq: An FDA-approved, prescription eyedrop that is administered once a day to lift the upper eyelids and create a more open appearance to the eyes.
What to Expect After a Nonsurgical Eyelid Lift
All nonsurgical eyelid lift treatment options require no significant downtime afterward. In some cases, a procedure plan will be created that requires a series of treatments over time. Additionally, treatments such as BOTOX will require touch-up appointments in order to effectively maintain your results. Our team at Pura Vida Body & Mind Spa will let you know what to expect and when to schedule your treatments at our facility. We will also provide the necessary aftercare instructions to ensure your best possible results.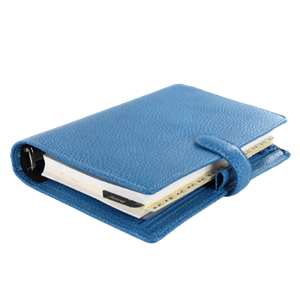 Raise Your Confidence and Your Eyelids
Drooping eyelids can make you self-conscious about your appearance and cause vision issues in some individuals. Thankfully, our team at Pura Vida Body & Mind Spa offers several nonsurgical eyelid lift options that can help provide a more youthful, lifted appearance to your eyes and face. Contact us in Fleming Island, FL, today to learn more and schedule your initial consultation.