What is a High-Frequency Facial?
Love the skin you're living in after a high-frequency facial from Pura Vida Body & Mind Spa in Fleming Island, FL. This treatment utilizes a thermal laser with a high rate of oscillation in order to avoid muscular contractions and focus solely on the toning of the skin. No matter what ails you — from acne outbreaks to wrinkles and even burns — this procedure has been proven to be useful on almost any skin type or affection. In fact, many patients report softer, more vibrant skin even after only one treatment.
High-Frequency Facial Reviews
"What a great experience as always! Thanks Melissa. 💜"
- L.R. /
Google /
Feb 04, 2021
"I had a wonderful hydra facial with Chrissy today! Would definitely recommend!"
- K.P. /
Google /
Feb 13, 2021
"Melissa is the kind of professional that exceed all your expectations. She is knowledgeable, has years of experience and treats you like a Queen! She really cares and love all her patients. No..."
- E.K. /
Yahoo /
Mar 28, 2021
"I love getting my facial with Melissa! It's so relaxing and helps maintain my skin issues so much!"
- M.&. /
Google /
Jan 21, 2021
"I have been going to see Missy for my hydrafacials for over a year now and love how it leaves my skin looking and feeling! My skin is always so soft and hydrated. Facials with Missy are always so relaxing and therapeutic. She knows what she's doing and makes you feel #1! Not to mention she is super sweet, funny and loves chickens. Visiting Missy is the highlight of my month! I love her!! All in all, Missy is your go to girl to hydrafacials! -Ryleigh"
- N.D. /
Google /
Jan 28, 2021
Previous
Next
Who is an Ideal Candidate for a high-frequency facial?
A high-frequency facial is ideal for all skin types and conditions. It has been known to be a common treatment for issues, such as acne, enlarged pores, blackheads, wrinkles, sagging skin, eye puffiness, and dark circles around the eyes. No matter your situation, this procedure is sure to leave your face feeling refreshed and renewed at any stage of your life.
How is the facial performed?
The procedure involves the use of glass, high-frequency electrodes, which are administered to the skin. When combined with a mild electrical current, the electrodes emit a subtle glow that begins to enrich the skin. The process is considered to be very safe and offers a tranquil experience where you can lie back and enjoy the gentle waves across your face.
All of this works together to create a skin care treatment that:
Improves blood circulation
Boosts the production of collagen and elastin
Eradicates toxins and bacteria
Stimulates lymphatic drainage
Exfoliates dead skin cells
Enhances the absorption of skin care products
What to Expect After Your Facial
While this may be a very mild treatment, there are a few things to keep in mind in terms of aftercare.
Avoid direct sunlight — Direct and prolonged exposure to the sun should be avoided as much as possible in order to reduce the overstimulation of the blood vessels and increased redness in the face. If you must go outside, ensure you apply sunscreen beforehand.
Refrain from cosmetic use and additional facial treatments — As the purpose of the treatment is the increased oxygenation and removal of harmful bacteria, it is best to leave your face fresh, makeup-free for at least several hours after the facial.
Stay out of saunas and other heat treatments — Saunas are designed to encourage the skin to sweat. However, this application of heat after a high-frequency facial can often cause inflammation and irritation of the face.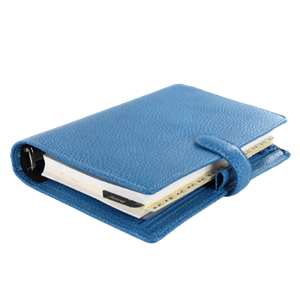 Schedule Your High-Frequency Facial
If you want healthier, more radiant skin, consider the benefits of a high-frequency facial. Its effects are sure to leave you feeling better on the inside and out. Transform your complexion into the smooth, flawless skin you've always dreamed about by scheduling an appointment today.