What Are Intensity Pelvic Floor Exercises?
The pelvic floor refers to a series of muscles surrounding the vagina that support structures within the pelvis. Unfortunately, these muscles can weaken through a variety of means, though usually from pregnancy. Strong muscles in the pelvic floor ensure total bladder control, as well as improved intimacy and sensation, which can lead to stronger orgasms. If you're struggling with a weak pelvic floor, the experienced team at Pura Vida Body & Mind Spa recommends Intensity by InControl® Medical. Visit our office in Fleming Island, FL today to learn more about this exciting device that is a perfect blend of pleasure and practicality.
Reviews
"Fantastic services. Wanna look younger? Try this spa."
- J.B. /
Facebook /
Feb 27, 2019
"Brittany is the Best!!! She fixed something that somewhere else had done. I was asymmetric when I first went in there and she totally evened me out. She's honest and will tell you whether you need something or not."
- N.H. /
Google /
Sep 17, 2021
"Had the pleasure of meeting with Melissa for some dermaplaning. She was very gentle & accommodating to my sensitive skin. Super clean environment, friendly. 100% peaceful place to get a any kind of self love service. Definitely recommend & will be back soon ladies!! Thank for having me =)"
- K.M. /
Google /
Sep 15, 2021
"Amazing spa with top notch service. I've had a Xeomin scone by Brittany and she far exceeded my expectations. She's friendly, knowledgeable and does an amazing job to make your procedure look as natural as possible. I will definitely be a repeat customer."
- K.M. /
Google /
Sep 08, 2021
"Had my first eyebrow wax with Melissa and I'll definitely be back. She's knowledgeable, professional, and gentle :). Very happy with the service, location, and price."
- J.S. /
Google /
Aug 26, 2021
Previous
Next
Are Intensity Pelvic Floor Exercises Right for Me?
In order to ensure you do indeed have a weak pelvic floor, we recommend scheduling a consultation at our state-of-the-art facility. During this time, our expert staff will listen to your concerns and conduct an in-depth analysis of your body in order to determine if you are, in fact, an ideal candidate for this treatment. Intensity pelvic floor exercises can be beneficial for anyone seeking to:
Enhance their bladder control
Improve intimacy between themselves and their partner
Keep their pelvic floor organs in place
Recover more quickly from childbirth
How Do Intensity Pelvic Floor Exercises Work?
Unlike virtually every other medical device on the market, Intensity was designed with something else in mind: pleasure. It is the only intimate health product on the market that combines pleasure with pelvic floor toning, making these workouts something you won't want to miss. The device is able to automatically strengthen the muscles within the pelvic floor, reteaching them how to properly function while at the same time, providing stimulation to some of the more satisfying areas of the body. Patients can simply insert the device into their vagina and find a vibration setting that is comfortable for them as it stimulates both the internal G-spot and external clitoral vibrators. Then, the muscle stimulation can be added, starting from the lowest level and gradually working your way up until you have total control over the muscles. At the end of the exercise, you'll find that the Intensity is able to tighten and tone the pelvic floor more effectively than you could ever do alone throughout traditional Kegel exercises.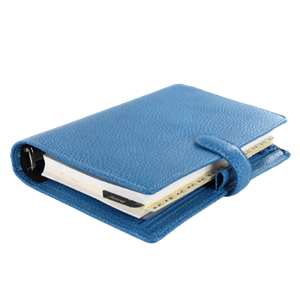 A Workout You Won't Forget
A weak pelvic floor is an incredibly common condition in women, especially after childbirth. However, thanks to Intensity, it doesn't have to be something you dread. This device is specifically designed to make your workouts feel less like exercise and more like a moment of self-care. Contact Pura Vida Body & Mind Spa in Fleming Island, FL today to learn more about Intensity pelvic floor exercises.