About Vaginal Rejuvenation
Through the side effects of childbirth, menopause, and aging, the tissue and skin of the outer and inner vagina can lose elasticity, causing functional difficulties. Nonsurgical vaginal rejuvenation with Viveve employs the use of a radiofrequency (RF) energy to tighten the inside of the vagina and treats complications with sexual dysfunction, arousal, and vaginal dryness. This treatment works by heating the interior and exterior vaginal tissue with monopolar radiofrequency energy to stimulate the body's natural collagen production. It is an exciting, noninvasive alternative to treat medical conditions and help restore the body's natural appearance and function. For more information about nonsurgical vaginal rejuvenation, schedule a consultation at Pura Vida Body & Mind Spa in Fleming Island, FL.
Book Online Here or call us to schedule
Vaginal Rejuvenation Reviews
""I'm now showing improvement and can make it without leakage!""
- CW /
Other /
Jan 11, 2020
""My wife and I are in our early 40s, married 14 years and have 4 children. I never thought of our intimacy as being problematic. We had just grown comfortable with each other, with each other's bodies. When she first heard about the Viveve treatment, she mentioned it to me in a quiet conversation. I hadn't realized that she was self conscious about what 4 vaginal births had done to her body. She felt like things weren't as tight down there. I had not known this, but she also told me that she leaked a little during exercise, something she couldn't control. She told me that's why she only wears black exercise pants! After some research and a consultation, we decided to try it! She had the treatment done - only took 45 minutes. She had no discomfort and left the clinic with a girlish smile on her face! We are now a month and a half out from the treatment. WOW! Starting about day 4 or 5 after treatment, both of us noticed a dramatic increase in moisture and lubrication. This caused us to almost giggle because it made the intimacy so much more enjoyable. it caused us both to have increased desire. She told me that she couldn't remember when it felt this good! We started seeking out more opportunities for intimacy, something we hadn't done in years! She has also noticed a dramatic increase in her urinary control during strenuous exercise. That made her ecstatic! I am noticing a tightening feeling and we haven't even reached the point of maximal effect (our practitioner said 90 days). All this to say we are more than pleased with our investment. We have reconnected in our marriage and found more pleasure in something we didn't know could get any better!""
- Anonymous /
Other /
Jan 22, 2020
"I was 26 when I first started to experience issues with urinary incontinence. After running or playing soccer I would notice my underwear would be wet. I gave it no thought for another few years until I started to train again. By 30 I was packing extra underwear in my purse and had to make sure I knew where the closest Starbucks was anytime I was in the car. Finally by 32 I had enough. Enter Viveve... In May 2018 I had my Viveve Treatment. I finally feel like I'm 33 and not 83. I HAVE CONTROL of my body and my intimate health. THE VIVEVE TREATMENT HAS TRULY CHANGED MY LIFE. - Lisa"
- Anonymous /
Other /
Jan 23, 2020
""Gm! I am so sorry to reach out this early but I just woke up and it is the first time my bladder let me sleep ALL night. It was the best night sleep I have had in a very long time. Since I had [Viveve] done I have not had the pressing feeling of my bladder. Usually when I get up from sitting a small amount of pee would squirt out. Not today. Is this is a figment of my imagination. I have not had to run to the bathroom bc all of a sudden I have that sudden urge to go. I am so happy I actually spent money on myself for a change. I am definitely going to be a brand ambassador. I am going to talk about this every chance I get. Oh and I can actually feel the kegels when I do them by myself. Super exciting!!!""
- K.C. /
Other /
Mar 04, 2020
"The staff are so friendly! Jules and Julie are the absolute best. They made me feel comfortable in my own skin and encouraged me to embrace my beauty. Viveve is the way the go...I empower ALL women to join the Pura Vida Family. It is well worth it. Love yourself."
- K.C. /
Google /
Mar 04, 2020
Previous
Next
You might be a good candidate for nonsurgical vaginal rejuvenation if you are suffering from some vaginal dysfunction or pelvic floor weakness but do not want to undergo surgery. This procedure tightens your vaginal canal, increases natural vaginal moisture and lubrication, decreases sexual discomfort, and enhances sexual pleasure and climax. It also reveals marked results with no downtime. Most patients return to their daily activities immediately following treatment.
Are you still curious if Viveve right for you? Take our quiz to find out!
Nonsurgical vaginal rejuvenation by Viveve can be completed in our office in about 30 minutes. No anesthesia is necessary for the treatment. At the time of the procedure, a wand applicator will be inserted into your vagina as it emits controlled radiofrequency (RF) energy to the tissues and other internal structures to stimulate collagen and help the body to self-heal, addressing many of the issues that area women experience. A thermometer is built into the Viveve handpiece to adjust the temperature as needed to prevent discomfort or injury.
There is typically no recovery period or downtime associated with a nonsurgical vaginal rejuvenation procedure. Patients can return to their daily activities following the treatment. Considered a single-session treatment, patients will notice a gradual improvement over a period of around six months as the collagen in the area revitalizes. The system works to improve laxity, increase natural lubrication, reduce painful sex, and increase overall sensitivity. Patients should refrain from sexual activity for two days following treatment while the recently treated tissues heal.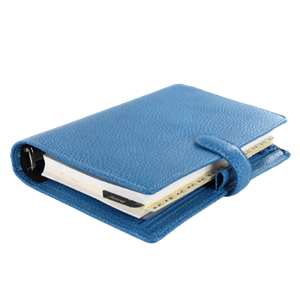 Vaginal rejuvenation is a promising option if you want to combat some of the signs and symptoms that come along with childbirth, aging, and menopause. It can also rejuvenate the appearance of your vagina. For more information about this procedure, contact our office today.
Related Posts