About Urinary Incontinence
Pura Vida Body & Mind Spa in Fleming Island, FL understands that urinary incontinence can be embarrassing. Urinary incontinence, also known as bladder leakage, is an involuntary and unintentional issue that affects up to 45% of women. The issue is most commonly caused by physical changes to the body following pregnancy, childbirth, and menopause. These changes lead to stress on the bladder and urinary sphincter, which can progress to cause urinary incontinence. Our practice is proud to offer a noninvasive solution with Viveve radiofrequency incontinence treatment. This state-of-the-art energy provides stimulation of collagen and elastin in the vaginal tissues to help relieve bladder leakage. Schedule a consultation at Pura Vida Body & Mind Spa to learn more about the benefits of Viveve.
Urinary Incontinence Reviews
"I was 26 when I first started to experience issues with urinary incontinence. After running or playing soccer I would notice my underwear would be wet. I gave it no thought for another few years until I started to train again. By 30 I was packing extra underwear in my purse and had to make sure I knew where the closest Starbucks was anytime I was in the car. Finally by 32 I had enough. Enter Viveve... In May 2018 I had my Viveve Treatment. I finally feel like I'm 33 and not 83. I HAVE CONTROL of my body and my intimate health. THE VIVEVE TREATMENT HAS TRULY CHANGED MY LIFE. - Lisa"
- Anonymous /
Other /
Jan 23, 2020
"Jules is incredibly informative and made me feel welcome and comfortable. It was a great service and experience."
- K.W. /
Google /
Aug 27, 2020
"Loving the group here at Pura Vida! Great services professionally done ✅ from the front desk to the treatment rooms. Also the spa is clean and inviting 🙂"
- T.S. /
Google /
Feb 09, 2021
"Heaven on Earth! The staff and services are absolutely amazing. You won't want to leave."
- G.J. /
Google /
Feb 04, 2021
"This place was amazing from the time you step in to the sec you leave !!! 5 star service!!!! Love the staff and how they communicate. Thank you for helping me take care of myself!!!"
- A.E. /
Google /
Feb 11, 2021
Previous
Next
Viveve urinary incontinence treatment is an ideal treatment for women who are experiencing bladder leakage during or following sexual activity, exercise, coughing or sneezing, and jumping or running. Women should discuss their concerns and medical history with a member of our team prior to deciding whether they should undergo the procedure. Patients should also have reasonable expectations for the outcome of their treatment.
Are you still curious if Viveve right for you? Take our quiz to find out!
Viveve urinary incontinence treatment is a breakthrough technology using radiofrequency energy to stimulate the body's rejuvenation process, leading to fewer incidents of bladder leakage. Viveve treatments are performed in the comfort of our Fleming Island, FL office. A specially designed handpiece is used to deliver cryogen cooling and radiofrequency energy to the soft tissue within the vaginal canal, prompting the body to produce new collagen to rejuvenate the tissue. Most treatments are less than 30 minutes long and are generally pain-free, although you may experience slight pressure or sensation of warmth during the procedure.
One of the benefits of the treatment is lasting results without downtime following the procedure. Most Pura Vida Body & Mind Spa patients return to normal activity after treatment. In some rare cases, side effects may occur but are mild, such as slight discharge, spotting, or tenderness. These effects don't last more than a day or two. Intercourse should be avoided during this time. Viveve urinary incontinence treatment is designed as a one-time procedure, and our patients usually experience results right away with increased firmness and bladder control. In addition to taking care of your bladder leakage issue, the procedure also can help with increasing sexual desire and severe vaginal dryness and atrophy. Maintenance treatments may be performed as needed.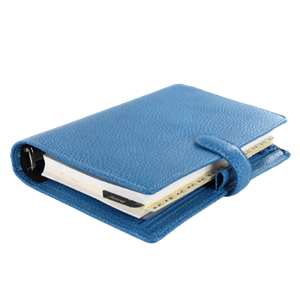 Urinary incontinence is often an embarrassing condition that a number of women suffer from. At Pura Vida Body & Mind Spa, we understand the discomfort this may cause and we will work with you to alleviate the issue. We offer the Viveve urinary incontinence treatment because we know it is an effective option for treating urinary incontinence, as well as other vaginal-related issues. Call our Fleming Island, FL office today, and a member of our highly professional team can sit down with you and go over any questions and concerns you may have.
Related Posts