Eyebrows are a key facial feature that can either help or hurt your appearance. A set of strong, well-groomed eyebrows can define and enhance your face. If you have thin or sparse eyebrows due to genetics, over-plucking, aging, or another cause, microblading is a nonsurgical treatment that can create full, natural eyebrows. This technique uses special semi-permanent ink and a skillful technique to fill in or recreate your eyebrows using a feather-stroke method that emulates the look of real hair. Pura Vida offers microblading for Jacksonville and Clay County, FL patients who want defined, natural-looking eyebrows. Schedule a consultation at our Fleming Island, FL office to learn more about microblading and to develop your unique treatment plan.
The microblading procedure is a great option for men and women in the Jacksonville, Fleming Island and surrounding areas who want a fuller or more defined shape to their eyebrows that lasts a long time and looks natural. Many people who get microblading tend to have slender eyebrows that need to look fuller or have small areas that they wish to fill in. Thin eyebrows or bald spots may be caused by genetics, surgical scars, traumatic injury, over-plucking, nutritional deficiencies, and aging. Unlike tattooed eyebrows, microblading creates a result that looks more natural, providing full coverage or filling in small areas of the brows. Microblading can also help add a slight arch to the brows for more shape. Ideal candidates are in good overall health, are not pregnant, and do not have severe diabetes (high blood sugar levels can compromise the healing process).
Before your microblading appointment, you will receive a thorough consultation to assess the state of your eyebrows. Based on the needs of your eyebrows along with your wants, a personalized treatment plan will be developed for your microblading session. The treatment can be done in our office with a numbing cream to reduce discomfort. Based on your treatment plan, the microblading session may take anywhere from around 1 – 2 hours. To start the treatment, your natural eyebrows will be lightly combed and trimmed, if needed. Your brows will then be marked with an eyebrow pen, which acts as an indicator for where the microblading will be used. Pura Vida Body & Mind Spa selects high-quality inks, plus an experienced and 3D Real Brow certified technician to create natural-looking strokes that match individual hairs for your best results.
Immediately after your microblading appointment, you will be given detailed instructions about how to care for your brows during the healing period. You may notice mild redness in and around the eyebrows, but this typically fades in 1 – 2 hours. Your eyebrows will look much darker right after microblading, but they should fade to your desired shade in about two weeks. We recommend that you schedule a follow-up appointment about one month after your initial treatment to touch-up and finalize your eyebrow shape. The results of microblading usually last about 1 – 2 years, but treatments can be done as needed to maintain the look of your eyebrows.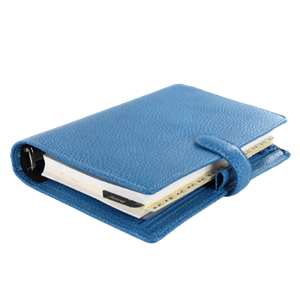 No longer worry about using an eyebrow pencil to draw in your eyebrows. When you undergo microblading at Pura Vida Body & Mind Spa in Fleming Island, FL, you will attain natural, long-lasting results with semi-permanent ink to shape or fill in your eyebrows. With customized microblading treatment plans, Jacksonville, FL area patients can have well-defined eyebrows that enhance the whole face.