A great facial can help everyone look and feel more beautiful, which is why Pura Vida Body & Mind Spa is pleased to offer Fleming Island, FL men and women the innovative Hydro-Facial combined with Ageless Serums. This is a unique system that assists in providing a professional grade facial to improve the tone and health of your skin by customizing your treatment. Whether you are concerned about signs of aging, clogged pores, rough skin texture, or dry spots, our experienced team at Pura Vida Body & Mind Spa will create a unique Hydro-Facial treatment experience based on your skin type that addresses your needs and concerns. Schedule an appointment to get more information about the Hydro-Facial and other treatments to keep you looking healthy and young.
Hydro-Facial Reviews
"What an amazing experience I had at Pura Vida Body & Mind Spa!!! The facility is state of the art and beautiful, the staff is genuinely happy that you are there, and go over the top to make it a one of a kind experience. I am excited to utilize my membership to the fullest. Thank you Amanda for the amazing Hydrafacial, and thank you Julie & Kathy for the glass of wine and great laughs. I will see you all at the Grand Opening on Friday 2-2!"
- M.M. /
Facebook /
Jan 26, 2018
"What a wonderful experience, Amanda was a complete joy! I saw her for a skin consultation and Hydra-facial. She spent so much time evaluating my skin, listening to me about my skin sensitivities and providing recommendations to help alleviate the problems I've been having. I found her very sincere and knowledgeable and felt she was more interested in helping me find the right solutions than selling me on services and products! I was very happy with the results of the Hydra-Facial. My skin feels amazing, and looks fantastic!"
- K.M. /
Facebook /
Feb 16, 2018
"My skin feels amazing now! I saw Amanda for a hydro facial and she was very knowledgeable, made me feel comfortable and the results were amazing. Will definitely be back!!"
- M.E. /
Facebook /
Mar 23, 2018
"The staff was super friendly and the office is gorgeous.  Had the HydraFacial treatment with Cynthia and it was amazing!  My skin looked like it was glowing when I left and felt so soft and smooth. She also did a lip plumper treatment and the results were immediate!  I will definitely be back for another.  I also found out Cynthia is also a licensed massage therapist.  Next visit might just be for both things."
- J.D. /
Yelp /
Jun 02, 2017
"The staff was super friendly and the office is gorgeous. Had the HydraFacial treatment with Cynthia and it was amazing! My skin looked like it was glowing when I left and felt so soft and..."
- J.D. /
Yahoo /
Jun 02, 2017
Previous
Next
The Hydro-Facial system is designed to be effective for women and men of all ages and skin types. The process will be customized to fit your specific goals. Skin concerns that may be treated by a Hydro-Facial include:
Brown or sun spots
Chronic or infrequent outbreaks of acne
Decreased skin elasticity or firmness
Fine lines and wrinkles
Large or congested pores
Oily skin
Rough skin texture
Uneven or dull skin tone
The Express Hydro-Facial is designed for ALL skin types. All Hydro-Facial Treatments garner immediate results with no downtime. For optimal results, patients should receive a monthly but may have them as often as biweekly. Consult with your Aesthetician for a complementary and customized skin care plan. Check in on Facebook when arrive and take 20% off your Hydro-Facial upgrade (any Hydro-Facial treatment except the Express).
AGE-DEFY ULTIMATE HYDRO-FACIAL
This revolutionary treatment gives new meaning to the "Fountain of Youth". Pulsating lymphatic drainage reduces puffiness, eliminates toxins, and stimulates overall skin health. Vortex technology extracts congestion from your pores. Three different very light chemical peel agents exfoliates dead skin cells while softening fine lines and wrinkles. Red and/or Blue LED Light Therapy alternates, reduces redness and occasional breakouts. Infusing skin with nourishing peptides, hyaluronic acid, and antioxidants, this ultimate treatment unveils a more supple and radiant you. Growth factor serum is also applied during this treatment. 90 Min. • $295
TRANSFORMATION HYDRO-FACIAL
Transform your skin giving it a more youthful look! This Hydro-Facial treatment not only includes exfoliation and extractions but a also a growth factor booster to regenerate skin cells at a rapid rate. Naturally-derived growth factors also increase collagen to diminish the appearance of fine lines, smoothing skin and bringing it back to its youthful state. Help your skin's beauty emerge! -60 Min. • $230

REFINEMENT HYDRO-FACIAL
Turn back the hands of time with this anti-wrinkle Hydro-Facial treatment. As we age, elastic fibers break down and affect the firmness of our skin. This creates deep lines in our foreheads, eye, and mouth areas. To combat this, we use serums containing peptides to recharge skin resulting in a smoother, more refined skin texture. Go ahead, flip the hourglass over and start your skin anew! - 60 Min. • $200

ENLIGHTEN HYDRO-FACIAL
Dull, sallow skin has you down? Well, lighten up! Our Enlighten Hydro-Facial kisses your skin with the brilliance of its patented formula, Britenol. Britenol contains the potent ingredients, Alpha-Arbutin (a skin lightening agent) and Vitamin C to correct visible brown spots caused by the sun. Red LED Light Therapy calms skin for more illumination to spotlight you! - 60 Min. • $245

CLARIFYING HYDRO-FACIAL
Set blemished skin straight with our acne clarifying Hydro-Facial. Combined with salicylic acid which targets acne breakouts Hydro-Facial's Vortex extraction deep cleans the skin and relieves blackheads, whiteheads and clogged pores. Blue LED Light Therapy reduces inflammation and fights acne-causing bacteria to help prevent future breakouts. Now you're in the clear! - 60 Min. • $200
BACK TO BASICS HYDRO-FACIAL
Is your back still hiding out during summer and special occasions? Bring it to the forefront! This Hydro-Facial treatment is especially designed to treat back acne and hyperpigmentation using and salicylic acid to help detoxify and purge your skin. The addition of glycolic acid lightens dark spots to reveal a brighter, smoother posterior. Price varies based upon surface area treated. Want to relax following the treatment? Be sure to add on a Massage! - 60 Min. • $250+/-

EXPRESS HYDRO-FACIAL
Still want great results but time is of the essence? Why not try our Express Hydro-Facial? In just 30 minutes your skin will experience cleansing, Hydro-Dermabrasion, chemical peel, vortex extractions, and infusion serums leaving it soft, dewy, and vibrant. Just in the nick of time! - 30 Min. • $155

A'LA CARTE AND ADD-ON ENHANCEMENTS
• Growth Factor - $75
• LED Light Therapy - $45
• Lymphatic Drainage (to reduce puffiness under the eyes and alleviate sinus pressure) - $45
• Vortex Extractions (unclog pores) - $45
• DermaBuilder - $45
• Britenol - $45
• Lip Plumper - $45
Hydro-Facials will be performed in our spa in about 45 minutes. The process will begin with a thorough consultation to decide the best options for your treatment. After your plan is done, you may relax in one of our treatment room as your Hydro-Facial begins. Hydro-Facials include six main steps: cleansing, exfoliation, pore extraction, moisturization, adding nourishment, and protection. These steps are customized to the needs of your skin by selecting the appropriate cleansers, level of exfoliation, moisturizers, serums, and other products. Your HydroFacial can be customized further with another complementary facial treatment available at our office.
If needed, you can reapply makeup following your Hydro-Facial treatment to mask redness before you get back to your day. You will likely notice improvements to your skin right after your procedure, with full results developing in several days following the Hydro-Facial. To maintain the improvements to your complexion, we recommend getting Hydro-Facial treatments once a month. During your consultation, we can help you schedule future treatments and discuss a home skincare routine to nourish your skin in between treatments.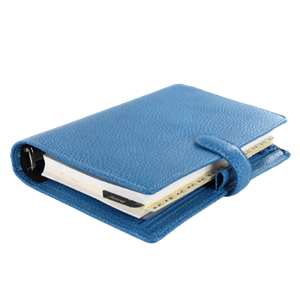 Since there are multiple facial techniques and products on the market, it may seem difficult to choose which treatment is the best for your skin. The Hydro-Facial gives you control over the steps in your facial, subtracting or adding as needed to customize your skincare. At Pura Vida Body & Mind Spa, we strive to provide personalized attention to each of our valued clients. The Hydro-Facial treatment is a perfect example of our dedication to our clients. If you're ready for your next facial and want to hear more about the Hydro-Facial system, contact our front desk in Fleming Island, FL.
Related Posts