The appearance of cellulite can be a source of frustration for both men and women but especially women where a soft, smooth skin look is desired. With advancements in research and new studies conducted in the area of aesthetics, new treatments are now available to help patients solve the problem of cellulite. Pura Vida Body & Mind Spa in Fleming Island, FL is proud to offer patients Lypossage, which is a holistic, healthy, nonsurgical combination of two massage techniques to help smooth and contour the skin. Lypossage works to detoxify the body, helping to move lymphatic fluid, which can remain stagnant under the skin causing the look of bumps, bulges, and dimply skin that some describe as the "cottage cheese" or orange peel textured look. Lypossage has been touted as the leading noninvasive body contouring therapy, delivering measurable outcomes with study results showing up to 13 total/cumulative inches lost. While cellulite is not a dangerous or serious medical condition, it is one that many want to be improved. We invite you to call our office to learn more and see if you are a candidate for this breakthrough therapy.
Cellulite Reduction Reviews
Lypossage is an effective treatment for those who have visible cellulite on the skin in such areas as the thighs, buttocks, and flanks. Candidates for this treatment prefer to have cellulite addressed by hand rather than a laser or machine. Under the hands of a trained massage therapist certified in Lypossage treatments, patients can relax and receive their massage while addressing certain body parts that are prone to cellulite. Individuals who seek holistic approaches to aesthetic enhancements will appreciate the natural outcomes provided by Lypossage.
Lypossage works to relieve interstitial fluid retention (also known as fluid congestion). This fluid buildup often occurs as a result of cellulite formation. As cellulite forms within the fat tissue under the skin, the capillary blood flow slows down, which also decreases lymph flow. Because the lymphatic system does not possess muscles, which would lead to muscle movement helping to pump fluid, manual techniques must be incorporated to ensure adequate blood circulation and lymphatic drainage. These are the primary components of Lypossage, combining pressure and a manual massage to manipulate the interstitial fluid, break up retention, and improve overall lymph flow.
During an in-office Lypossage treatment, there are three body areas that should be covered:
Lower Body (Zone 1) – targets hips, thighs (inner, outer, front, and back), and the abdomen.
Mid-Body (Zone 2) – targets the back, chest, and arms.
Head, Neck, and Face (Zone 3) – targets the head, face, and neck.
Depending on what is being addressed, there are varying techniques that can be applied. For example, Zones 1 and 2 focus on the same systems of the lower and mid-body. A myofascial massage with an emphasis on the lymphatic system is used with techniques, such as skin rolling, visceral manipulation, myofascial pull and wringing, tapotement, compression, and effleurage. When addressing the mid-body (Zone 2), similar methods are used and may include a combination of cross fiber compression, petrissage, foot pumping, and chest compression. Zone 3 targets the upper body facial region and incorporates deep tissue massage on the head and neck with a comprehensive focus on the lymph channels in the neck, throat, and face.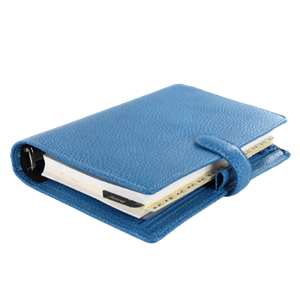 Lypossage is a new way to reduce the appearance of cellulite and improve overall wellness at the same time. With manual massage and manipulation, the body can be detoxified and lymphatic fluid dispersed in a more even way. We understand that there are various cellulite treatments on the market. If you are looking for a natural, holistic way to lessen the appearance of cellulite, call Pura Vida Body & Mind Spa in Fleming Island, FL today to learn more about your options.
Related Post