Temporomandibular joint disorder (TMJ) is a condition that causes pain in the area of the joints and muscles involving the jaw. This can affect an individual's overall well-being as it can cause headaches and pain while eating or talking. Many patients who are prone to TMJ disorder also suffer from allergies, which can also create painful pressure. At Pura Vida Body & Mind Spa, we offer TMJ/sinus massages to help ease discomfort caused by jaw pain and seasonal allergies or colds. Call our office in Fleming Island, FL today to schedule your private session.
TMJ/Sinus Massage Reviews
"The most relaxing massage I have had in a long time! I'm pretty sure I was snoring lol!"
- A.S. /
Google /
Jan 28, 2021
"This was the spa day I never knew I needed. Everything was perfect. I had so much stress and tension on my shoulders and neck but it was all released by amazing hands. The salt cave was a first for me and definitely an experience. Dressing and lounge rooms were beautiful and extremely clean. I made a return appointment before my visit ended and receive a great discount on my next massage. I can't wait to bring my sister from out of town here for some much needed girl time."
- I.G. /
Yelp /
Nov 03, 2019
"I had a great experience at Pura Vida. The staff was very kind, accommodating and the massage was first class. Judy provided an excellent massage. I will be going back in a month!"
- S.B. /
Google /
Feb 05, 2021
"Had a message for the first time in several years! It was amazing and I felt so relaxed when I left. I will no longer be putting my self care on the back burner. This spa and service is amazing! Cant wait to go back."
- L.P. /
Google /
Feb 28, 2021
"I really enjoyed my massage. I booked a massage with 25 minutes of hot stones. I have to admit this was the best massage and really enjoyed it. I will definitely be booking another one very soon."
- O.W. /
Google /
Mar 25, 2021
Previous
Next
This massage focuses on relieving facial pain and pressure caused by TMJ disorder and allergies/inflamed sinuses. During your session, your therapist will gently massage the designated areas with a circular outward motion, slowly working their way toward the temples. They will also focus on trigger points near your jaw to ease discomfort and headaches. 30 minutes.
We offer a select spa menu that enables clients to customize their treatment with the following add-ons:
AROMATHERAPY: Choose your favorite essential oil to relax and calm your senses.
CBD OIL: Incorporate pure CBD oil into your massage to relieve tension, inflammation, and muscle pain. Read our CBD blog post!
HOT STONES: Include soothing hot stones into your therapy to reduce muscle pain and stress.
HOT SALT: Add lightly heated hot salt to draw out impurities from the skin and exfoliate the dermis for a brighter and softer appearance. Read our Hot Salt blog post!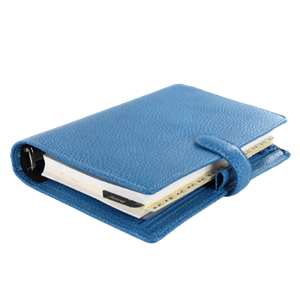 Are you tired of suffering from sinus pressure or jaw pain? Maybe you have tried other options, such as night guards or medication that just haven't brought the relief you need. Call our MedSpa in Fleming Island, FL to schedule a TMJ/sinus massage. Our skilled therapists at Pura Vida Body & Mind Spa are trained in advanced techniques that can provide the comfort you are looking for. You deserve to live your best life without being bogged down by jaw pain or sinus headaches.
Related Posts