A Swedish massage is a great introductory massage to anyone who wants to relax and relieve muscle tension. This treatment uses a variety of different strokes and light to medium kneading to focus on the top tissue layers and underlying muscles. It also helps to reduce joint pain and will leave you feeling rejuvenated and ready to conquer your day. If you are interested in scheduling a Swedish massage, call Pura Vida Body & Mind Spa in Fleming Island, FL today. We look forward to serving you.
Swedish Massage Reviews
"The most wonderful experience... Erica is Ms Magic Fingers! The Thai Massage helped me immediately with my lower back pain... Coming back for more for sure so this pain never comes back! Thank You Erica!!!"
- M.R. /
Facebook /
Oct 04, 2019
"Omg I just die I'm in heaven!! So far the best massage ever , the relaxation I needed. She got to ever pressure point in my bod. Spa salt cave is a must after the massage. I love it!!"
- S.C. /
Google /
Oct 25, 2019
"Masseuse was excellent, massage and facial was very relaxing! I feel refreshed! Thank you!"
- A.B. /
Google /
Nov 07, 2019
"Thoroughly enjoyed my first massage experience with Lori today! The entire staff were quite pleasant and professional. I'll definitely be back!"
- J.N. /
Yahoo /
Dec 04, 2019
"What a very nice place, easy to use. They squeezed me in after a long flight back home. Very clean and relaxing. Erika, massage therapist, did a great job. Julie was super helpful checking out and helped with another gift card for my wife! Will be coming back here very soon!"
- J.S. /
Google /
Dec 20, 2019
Previous
Next
A Swedish massage primarily uses four different techniques, including gliding strokes, rolling/kneading, circular movements, and short taps. Your massage therapist will use a combination of these techniques with varying pressure, focusing on areas of tension and stress. The result will provide you with greater mobility, improved comfort, and deep relaxation. 30, 50, and 80 minutes.
If you wish to enhance your massage experience, talk to one of our therapists about adding any of the following treatments to your Swedish therapy:
SCALP: Gently warmed oil is massaged into the scalp and head to relax and de-stress. *Adds 25 minute
FEET: Manual massage concentrating on specific reflex points on the feet. *Adds 25 minutes
TMJ/SINUS RELIEF: Therapy to relieve sinus pressure and the painful symptoms of TMJ. *Adds 25 minutes
HOT STONES: Add hot stones to help relieve muscle tension and pain.
HOT SALT STONES - Add hot salt into your session to help relieve muscle tension and reduce inflammation. *Adds 25 minutes. Read our Hot Salt blog post!
AROMATHERAPY: Uses natural oils to elevate your relaxation. *Does not add additional time
CBD: Uses CBD Oil for a truly relaxing and therapeutic massage experience. *Does not add additional time. Read our CBD blog post!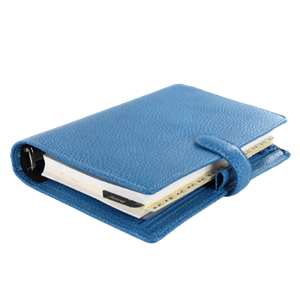 Are your shoulders and muscles feeling tight? Contact Pura Vida Body & Mind Spa to schedule an appointment with one of our highly skilled massage therapists to get the relief you need and deserve. Maintaining your usual routine can be very painful and distracting when a knot in your back or legs is bothering you. Visit our MedSpa in Fleming Island, FL today.
Related Posts