The body's lymph system is responsible for transporting and removing waste, including harmful toxins. Its primary function is to carry a clear infection-fighting fluid (lymph) throughout the body. If this flow is interrupted due to poor circulation, swelling, or a blockage, it can leave the body vulnerable to infection and disease. At Pura Vida Body & Mind Spa, we offer lymphatic massage for patients who just had surgery, are recovering from an injury, or are suffering from poor circulation. Call our MedSpa in Fleming Island, FL to schedule your session today.
Lymphatic Massage Reviews
"I highly recommend Judy del Villar for lymphatic massage. I am post surgery and noticed a difference in look and feel after my first session. I have even recommended her to my surgeon's office."
- N. /
Google /
Aug 22, 2020
"Hi, this was my first time at Pura Vida and I'd have to say that it was so welcoming. Everyone there was very friendly and made sure that you were comfortable. The spa is beautiful and a very relaxing atmosphere. I had the detox scrub/wrap completed with Erika and she explained all the details of the message and what the lymphatic massage was all about. I would definitely recommend her for the Detox if you ever have it performed. Loved everything about it and I'm am scheduled for a hydrafacial later in the week and am so looking forward to it."
- M.W. /
Google /
Sep 16, 2020
"I had a great experience at Pura Vida. The staff was very kind, accommodating and the massage was first class. Judy provided an excellent massage. I will be going back in a month!"
- S.B. /
Google /
Feb 05, 2021
"Had a message for the first time in several years! It was amazing and I felt so relaxed when I left. I will no longer be putting my self care on the back burner. This spa and service is amazing! Cant wait to go back."
- L.P. /
Google /
Feb 28, 2021
"This was the spa day I never knew I needed. Everything was perfect. I had so much stress and tension on my shoulders and neck but it was all released by amazing hands. The salt cave was a first for me and definitely an experience. Dressing and lounge rooms were beautiful and extremely clean. I made a return appointment before my visit ended and receive a great discount on my next massage. I can't wait to bring my sister from out of town here for some much needed girl time."
- I.G. /
Yelp /
Nov 03, 2019
Previous
Next
PURE MANUAL LYMPHATIC DRAINAGE MASSAGE: This treatment is a type of gentle massage that is performed to assist and encourage the natural draining process of the lymph. Through gentle rubbing and delicate massage techniques, the manual lymphatic drainage massage assists in carrying waste products away from the tissues back toward the heart.
POST-SURGICAL LYMPHATIC DRAINAGE MASSAGE: This massage is for patients who are in post-surgery recovery. It is a light massage that helps promote the circulation of lymph so that the body can naturally rid itself of toxins and waste materials. Studies have shown that lymphatic drainage massage also assists in regenerating and purifying tissues while helping to stabilize and promote normal organ function. It can also help boost one's immune system and metabolism. At Pura Vida Body & Mind Spa, we use this massage to help breast cancer patients, pregnant women, and those who have undergone plastic surgery, as well as those who suffer symptoms of painful menstrual cramps, allergies, sinusitis, and other viruses.
At Pura Vida Body & Mind Spa, we offer a variety of add-on treatments that can be incorporated in your session, including:
SCALP: Gently warmed oil is massaged into the scalp and head to relax and de-stress. *Adds 25 minutes
FEET: Manual massage concentrating on specific reflex points on the feet. *Adds 25 minutes
TMJ/SINUS RELIEF: Therapy to relieve sinus pressure and the painful symptoms of TMJ. *Adds 25 minutes
HOT STONES: Add hot stones to help relieve muscle tension and pain.
HOT SALT STONES - Add hot salt into your session to help relieve muscle tension and reduce inflammation. *Adds 25 minutes.
AROMATHERAPY: Uses natural oils to elevate your relaxation. *Does not add additional time
CBD: Uses CBD Oil for a truly relaxing and therapeutic massage experience. *Does not add additional time. Read our CBD blog post!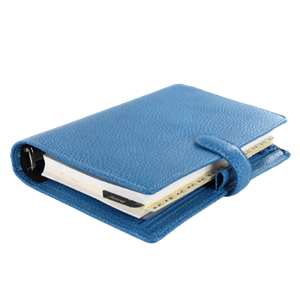 A lymphatic massage helps stimulate the lymph system for natural waste elimination and healing. It can offer many health benefits, such as disease prevention and optimal organ function. To schedule your private session, call Pura Vida Body & Mind Spa in Fleming Island, FL. Our massage therapists look forward to serving you.
Related Posts