Our skilled aesthetic team at Pura Vida Body & Mind Spa offers a thorough list of cosmetic injections, including Revanesse Versa. At our Fleming Island, FL facility, this state-of-the-art dermal filler is formulated with a specialized hyaluronic acid formula that works to diminish the look of moderate to deep facial wrinkles and fine lines. When provided at our state-of-the-art facility, Revanesse Versa is able to allow for longer-lasting results for an overall more youthful complexion. If you are contemplating which dermal filler brand is best for you and your goals, our certified injection team will perform a comprehensive consultation to create the ideal treatment plan for you. Contact our Fleming Island, FL office to learn more and to schedule your initial consultation.
Revanesse® Versa™ Reviews
"Brittany is the best! She gave me exactly what I wanted with lip fillers. I'll be back soon for Botox!"
- M.E. /
Google /
Mar 28, 2021
"I can't say enough good things about this place. I've been doing botox and injectables for 12 years. I've been treated by top plastic surgeons and highly skilled RN's, and Brittany is by far the best I've ever seen. I went two years without fillers because I just couldn't find a place in Florida that I trusted, and was priced right. And also a place that knew how to do a liquid nose job! Her technique is unmatchable, she takes a less is more approach. I used to spend double the amount on product to achieve my goals with other injectors. Brittany has given me my dream face. Best part is, no one even notices I've had "anything done" because she knows how to make sure you don't bruise or swell too much!!"
- G.H. /
Google /
Mar 28, 2021
"I had the best facial today by Melissa. She was very professional and thorough in explaining every step of the treatment. And I loved the results! I also had some injectables done by Brittney, the nurse practitioner. She is fabulous, and also explained everything very professionally."
- S.A. /
Google /
Apr 14, 2021
"I get nervous trying new places so much so that I used to travel over a thousand miles for my fillers until I found this place. Brittany was so helpful & didn't leave any detail out. I left with more knowledge than I have ever gotten throughout the last almost 4 years of me getting filler 😳 I cannot wait to go back & get what I need fixed furthermore to reach my goal. It's so clean & beautiful & everyone is SO nice. 10/10. Thank you ladies"
- D.S. /
Google /
Apr 27, 2021
"I LOVE the atmosphere in this spa!Brittney is amazing not only very professional but friendly.I've had fillers before with a bad outcome a lot of pain ,bruising etc….There was no pain and no bruising.She is AMAZING in her technique!!!!I definitely recommend her to anyone considering any type of treatments!!"
- E.P. /
Google /
Jun 11, 2021
Previous
Next
Is Revanesse Versa right for me?
An ideal treatment for those that desire a more youthful appearance, Revanesse Versa can be beneficial in correcting static wrinkles, nasolabial folds, or smile lines. The first step in making certain that you are a good candidate for Revanesse Versa is to set up a consultation with one of our skilled injectors at Pura Vida Body & Mind Spa. Patients who are considering Revanesse Versa should not be pregnant, breastfeeding, allergic to hyaluronic acid products, or have a history of hypertrophic scarring.
how is revanesse Versa administered?
Once your individualized injection plan has been curated by one of our skilled aesthetic team members, your procedure can be scheduled to be performed within our Fleming Island, FL facility. Prior to the start of the injections, the areas being treated will be effectively cleaned and marked. For some patients, a topical anesthetic may be applied, but this is usually not necessary. After the treatment area has been carefully prepped, the Revanesse Versa solution will be thoroughly injected through a fine-gauge needle and massaged to effectively distribute the product throughout the face. Following the completion of your treatment, you will be free to return to your normal daily activities.
What to Expect Following Injections
After your cosmetic injection session, one of our experienced team members will provide you with all the appropriate aftercare instructions to ensure your best results. It is crucial that you do not touch your face and abstain from any strenuous activities for the initial 24 – 48 hours. In some cases, you could notice some slight swelling, redness, and bruising; however, these will fade quickly and are able to be eased with the appropriate over-the-counter medication. Outcomes from Revanesse Versa typically last around six months, and follow-up appointments can be scheduled in order to maintain your results.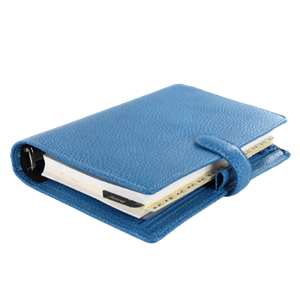 Enhanced Results With REvanesse versa
When you are looking for a great nonsurgical option in order to reduce the appearance of fine lines and wrinkles, Revanesse Versa may be an ideal treatment for you. Our team of skilled injectors at Pura Vida Body & Mind Spa is proud to provide this innovative cosmetic injection for our Fleming Island, FL patients. Learn more by contacting us today to schedule your initial consultation.