The latest wrinkle relaxer with approval from the FDA (Food and Drug Administration), Jeuveau helps to fight signs of aging. Similar to Xeomin® and BOTOX®, Jeuveau relaxes overworked facial muscles to improve wrinkles, like the frown lines that appear between your eyebrows (also called glabellar lines). Jeuveau is an effective cosmetic injection that helps patients of Pura Vida Body & Mind Spa to get a more radiant, youthful appearance without surgery. Our experienced team of skilled injectors is proud to offer this exciting treatment to patients in Fleming Island, FL. In many cases, your first Jeuveau injection can be done following your initial consultation.
Jeuveau® Reviews
"Brittany and all the staff were really amazing. Great commincation and just all around awesome!"
- S.C. /
Google /
Mar 18, 2021
"Brittany is very thorough and so patient in answering all your questions! She made my experiences with injections go smoothly and does it flawlessly!"
- H.R. /
Google /
Mar 28, 2021
"I went in today for lip filler, and I am absolutely in love with my lips! Brittany is absolutely amazing, and very good at what she does! She's very professional, and very nice. All the staff is the very professional. Loved my experience!"
- K.C. /
Google /
Jan 09, 2021
"I absolutely love this place! Everyone is professional and very friendly. Brittany took care of me today and was simply amazing. She has a great eye, takes her time and offers great suggestions to help me get the look I'm after. Her attention to aesthetic detail is top notch.Go see her!"
- K.L. /
Google /
Jan 21, 2021
"Brittany S. was absolutely professional and patient with all my questions from start to finish!! She was so personable the entire time. Because of how AMAZING she made my experience, & how absolutely IN LOVE I am with my results, Brittany will forever be my go to girl for Botox and Injections."
- B.B. /
Google /
Jan 28, 2021
Previous
Next
Jeuveau is a good option for people who want a smoother look by reducing the appearance of dynamic wrinkles. Jeuveau can relax dynamic wrinkles, especially the glabellar lines that develop between your brows. If you also have static lines and wrinkles, you may want to get Jeuveau with a wrinkle filler. A skilled member of our team will help you determine if you are an ideal candidate for Jeuveau in your consultation prior to forming your custom treatment plan.
To help determine your injection sites, an experienced member of our team will ask you to make different expressions. Jeuveau injections are a quick treatment that should cause little to no discomfort, but your face may be numbed with local anesthesia if you want to have a more relaxing experience. After your skin is cleaned, the Jeuveau injections will be made in the needed areas.
After your treatment is complete, your injector will go over how to best care for your skin as the Jeuveau begins to work. You may have a little swelling and redness around the injection points, but this will go away naturally as your results develop. Usually, it takes around 5 – 7 days before your full results are visible. Our injectors suggest Jeuveau treatments every 3 – 4 months to maintain your results.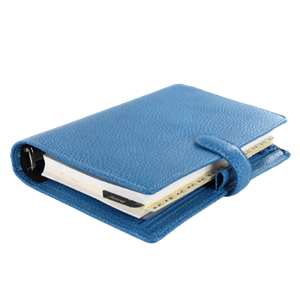 Express your Joy with Jeuveau
When you are tired of looking at frown lines between your eyes that make you look sad, tired, or angry, schedule a consultation at Pura Vida Body & Mind Spa to find out about Jeuveau treatments. A trained member of our team will help develop a Jeuveau treatment plan to improve your dynamic wrinkles for a younger-looking appearance. Contact our practice in Fleming Island, FL to schedule an appointment.