At Pura Vida Body & Mind Spa in Fleming Island, FL, we offer you a number of different body-enhancing and revitalizing treatments. Our body treatments use different combinations of exfoliating salts, sugars, and enzymes that work to reveal fresher skin and detoxify the treated areas. These treatments also incorporate different natural oils, massage therapy techniques, and other relaxing elements that will leave you feeling and looking refreshed. All work to provide different benefits and target certain areas of concern. To book your appointment with one of our skilled team members and learn more, contact our office today.
POLISH: Invigorate and polish the skin with this full-body exfoliation using grapefruit infused sugar and salt scrubs followed by our softly scented lavender or citrus vitamin-E body oil. Dead skin will be wiped away with moist warm towels. The treatment finishes with a hydrating application of body butter, vitamin E, and Jojoba oil to seal in moisture. No massage is included in this treatment. 50 minutes.
DETOX: Rid your skin of toxins, stress, and environmental factors. Your entire body will be dry brushed to begin the detox process. Impurities and dead skin cells are lifted from the skin while stimulating circulation. Following the grapefruit body scrub is a lymphatic massage (which is a very light touch massage specifically designed to move toxins into the lymphatic system and detoxify the body). 80 minutes.
RELAX: We'll work your cares away with an grapefruit and oil-enriched exfoliation and omega-based body and scalp massage that will put a smile on your face. 80 minutes.
RENEW: This luxurious treatment brings healing to every part of the body. Enjoy a full body grapefruit scrub & warm oil scalp massage, followed by a 50-minute signature massage to help you reach a higher state of bliss. 110 minutes.
RESTORE: This treatment session is designed to brighten the skin while soothing sore muscles and mental tension. Experience a manual scrub, liniment rub focused on the lower legs and feet to relieve sore muscles, and a 50-minute massage using rich arnica cream that will leave you feeling renewed and energized. 90 minutes.
Regardless of which option you choose, your skin should be brighter, smoother, and clearer. You should also leave feeling relaxed and rejuvenated. Results can last for a few days after your treatment, but we recommend that you schedule regular appointments to maintain your skin's appearance and help you unwind.
Body Scrubs and Wraps Reviews
"I had a body scrub and massage. It was awesome!!! Erika was amazing!! I also did the salt room for the first time, that was cool as well. I'll be going back soon!!"
- A.S. /
Facebook /
Feb 11, 2019
"This was my first visit to this spa. I received a gift card for my birthday and finally put it to use. They provided a changing room with my own locker for my things. I received a grapefruit sugar scrub, massage and head oil massage from Erika. She explained the process and made sure that I was comfortable. Erika provided a great scrub/massage. I was very relaxed and will definitely consider going back. Thanks again for a great afternoon!"
- M.B. /
Yelp /
Aug 29, 2019
"I did the Renew package. It was the first time I've ever gotten a scrub. It was amazing! The staff was professional, welcoming and knowledgeable. The facility was comfortable and clean. Top notch place right in Fleming! I will definitely go back."
- L.S. /
Google /
Aug 24, 2019
"This was my first visit to this spa. I received a gift card for my birthday and finally put it to use. They provided a changing room with my own locker for my things. I received a grapefruit sugar..."
- M.B. /
Yahoo /
Aug 29, 2019
"I've had massages and salt therapy sessions at Pura Vida and both have been amazing! The spa itself is a beautiful space with a tranquil atmosphere, and the staff are always warm and friendly. Hearing me go on about how wonderful my first few visits were, my husband even decided to go with me... he's been several times now and loves it, too! I'm looking forward to trying a hydro-facial next and I have no doubt it won't be the last. Definitely recommend PVBM Spa if you're looking for a special self-care treat!"
- J.T. /
Google /
Jun 16, 2020
Previous
Next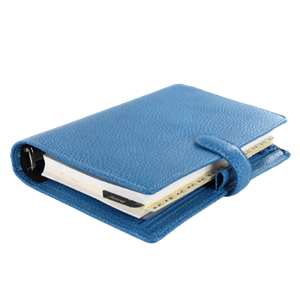 If you're looking for a great way to de-stress and be pampered while also revealing brighter, healthier looking skin, then we highly recommend our body treatments. You can pick which option is the best for your needs and enjoy a combination of relaxing massages, exfoliating scrubs, natural oils, and other amazing benefits. Call our Fleming Island, FL office today to schedule your body treatment.
Related Procedures
Related Post