Pro-Nox is a safe, easy-to-administer blend of nitrous oxide (also called laughing gas) and oxygen that can be used to reduce nervousness or anxiety before undergoing medical treatment. Nitrous oxide has been used before and during medical procedures for centuries. It relieves fear while allowing the patient to recover quickly without feeling dizzy or intoxicated. Pro-Nox is not associated with uncomfortable side effects commonly associated with other types of anesthesia or analgesics. Pura Vida Body & Mind Spa, located near Jacksonville, FL, is proud to offer Pro-Nox to area patients who are planning to undergo aesthetic treatments but may be anxious.
Am I A Candidate for Pro-Nox?
Any healthy adult seeking relief from temporary, situational anxiety is a great candidate for Pro-Nox. Services that can be paired with Pro-Nox for a more pleasant experience include:
Neurotoxins and wrinkle relaxers such as BOTOX®, Dysport®, and XEOMIN®
Dermal Fillers like JUVEDERM® and Restylane®
Nonsurgical Body Contouring procedures such as Fat Reduction, Brazilian Butt Lift, and Mommy Makeover
Skin Rejuvenation treatments like Microneedling and Chemical Peels
Reviews
"Fantastic services. Wanna look younger? Try this spa."
- J.B. /
Facebook /
Feb 27, 2019
"Saturday I had my third visit to Pura Vida. Sherrida Ayabarreno Preformed my service. After my last facial she recommended the Salt rather than the Diamond, which I had gotten the previous two times. She was 100% right. She understood my skin type and with my skin being a little more in the oily side, this was the perfect recommendation. My skin is brighter, but not shinier. My skin has not been this soft and smooth in years. Sherrida Ayabarreno Was not only knowledgeable, she is so personable. Made me feel welcome from the moment I walked through the door. Created a comfortable and relaxing experience. I can't want for next months appointment. Margo Whyte Fleming Island"
- Anonymous /
Other /
Aug 23, 2022
"The setting in the spa is peaceful and relaxing. The whole team is attentive and knowledgeable. Every service I've received I have been extremely satisfied with! Salt facials make my skin look and feel amazing. Brittany has been amazing both with her knowledge and experience with tox and fillers. She asks alot of questions on the look your wanting and she makes it happen."
- N.N. /
Facebook /
Aug 20, 2022
"Such a relaxing visit to the Salt Cave- Halotherapy at Pura Vida! Having recently recovered from a sinus infection, the session was both relaxing and healing!"
- A.E. /
Facebook /
Aug 16, 2022
"I went and got lip fillers from Brittany! She was so kind along with everyone else at the spa! I felt extremely comfortable and informed, I can't wait to go back! My results were amazing!"
- L.W. /
Google /
Aug 11, 2022
Previous
Next
Pro-Nox is administered via a patient-controlled, hand-held inhaling device. The nitrous oxide and oxygen blend takes effect within a few breaths to immediately relieve anxiety. Pura Vida patients control the administering of their Pro-Nox throughout their sessions. Once the treatments are complete, the anesthesia will wear off in minutes, allowing you to drive yourself home safely and without impairment.
What Should I Expect After Using Pro-Nox?
Pro-Nox is so popular because it works quickly, wears off without side effects, and is not associated with dangerous or inconvenient side effects. Within minutes of your last few breaths of the nitrous oxide, the product will wear off, leaving you feeling absolutely normal. You can safely drive yourself home or back to work and can continue your daily activities as planned.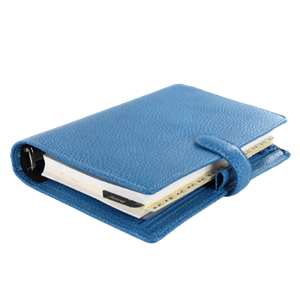 Curb Anxiety While Improving Your Look
If fear and anxiety have held you back from scheduling your aesthetic services, Pro-Nox is for you. We are proud to offer a safe and effective solution that will keep you calm and comfortable during your services without leaving you feeling groggy or unsafe. Schedule a visit to our Fleming Island, FL practice, or call to speak with a member of the Pura Vida team to learn more about Pro-Nox.