Get Your Glow Back! The Advantages of a Hydro-Facial® Treatment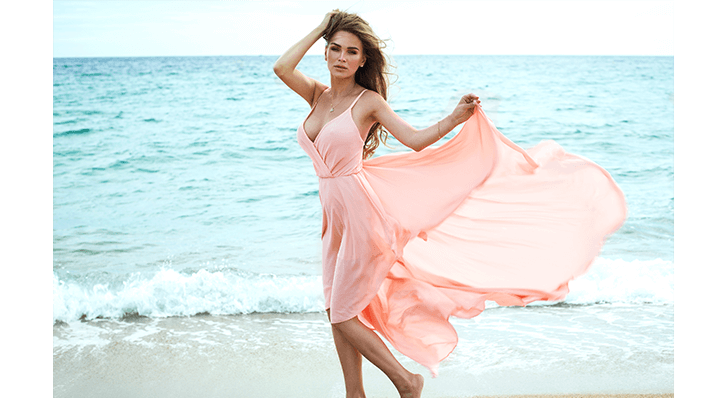 Spa facials are a wonderful way to feel pampered, but sometimes you may need more from your skin care routine. Pura Vida Body & Mind Spa can help you get your glow back with the innovative Hydro-Facial system. HydraFacials are specifically designed to meet the needs of individuals of all ages and skin types, whether you have congested or oily skin, sun damage, or uneven skin tone. The process is even personalized to fit your personal skin care goals. Allow our skilled staff in Fleming Island, FL, to create a unique skin resurfacing HydraFacial treatment by scheduling an appointment at our luxury med spa.
Skin rejuvenation with Hydro-Facials
Hydro-Facials are one of our most popular in-house treatments — and for good reason. Its benefits include a brighter and more hydrated complexion, making it a favorite among celebrities just before a red-carpet event. With each treatment session, a Hydro-Facial soothes and refreshes your face, making your skin feel instantly soft and supple. The Hydro-Facial uses patented technology to exfoliate the skin, remove impurities, and introduce moisture to address issues including:
Sun damage

Frequent acne breakouts

Fine lines and wrinkles

Decreased skin elasticity

Enlarged or congested pores

Rough skin texture

Dull or uneven skin tone
At Pura Vida Body & Mind Spa, our Hydro-Facial sessions are designed to provide you with all the benefits of a traditional facial, plus more. The key difference is in the Hydro-Facial technology, which facilitates deep cleaning and exfoliation. With the pores open, the skin is more receptive to key nutrients and hydrating agents, each formulated to give skin the moisture it needs to look and feel healthy. Based on what your skin needs, we can focus on minimizing sun damage, preventing breakouts, or reducing age-related issues such as fine lines and wrinkles.
What happens during a Hydro-Facial?
The process begins with a consultation to decide the best custom options for treatment. Once your Hydro-Facial plan has been created, you can relax in one of our comfortable medical spa rooms as the Hydro-Facial begins. At this time, we will select the appropriate cleansers, moisturizers, serums, and other products for your face. You can ask our team about our other facial treatments available at our Fleming Island, FL, luxury day spa. The talented team at Pura Vida Body & Mind Spa performs this treatment in about 30 – 60 minutes.
Although the skin resurfacing process is relatively gentle on the skin, there are some issues such as severe acne and chronic rosacea that may, but not always, prevent you from receiving treatment. It is always best to consult with a skin care professional to talk about any conditions or allergies. We are careful to explain each step of the process so you can be completely confident in your Hydro-Facial results. This specialized procedure is gentle on your skin, feels incredible, and lasts longer than a typical facial.
What results can I expect?
There are minimal side effects to a Hydro-Facial treatment, with essentially no downtime afterward. You can expect some redness immediately following the appointment, but it will quickly subside. Although you can apply makeup following treatment, many people prefer to enjoy their healthy new glow and radiant skin makeup-free for the rest of the day. Results will continue to improve in the days following your session.
A Hydro-Facial is more than just a basic spa facial. Individuals can quickly improve the texture and tone of their skin, which is perfect for those with sensitive skin conditions such as acne. There is no irritation, no peeling, and no waiting for the results to become visible. With all of these wonderful benefits, it is easy to see why individuals choose Hydro-Facials as one of the top-rated treatments at our luxury medical spa in Fleming Island, FL.
With one session, the effects of a Hydro-Facial treatment can last up to one week. To maintain your improvements, we suggest scheduling a Hydro-Facial once every 4 – 6 weeks, or on an as-needed basis. You can even switch the serums used during treatment to target your personal skin care concerns such as dullness or aging. At your initial consultation, our staff can assist you in making future appointments.
Glow up with a Hydro-Facial treatment
It is time to experience the most advanced non-laser skin resurfacing treatment we offer. A Hydro-Facial is truly a one-of-a-kind procedure that combines cleansing, exfoliating, pore extraction, hydration, and skin rejuvenation all in one simple session. Best of all, it delivers instant results with no downtime. At Pura Vida Body & Mind Spa, we recommend Hydro-Facials to improve the appearance of sun damage, congested pores, fine lines, and more for a naturally beautiful glow in the Jacksonville, FL, area. If you are interested in exploring how Hydro-Facials can benefit your complexion and help you get your glow back, call our medical spa today to schedule your skin care consultation.